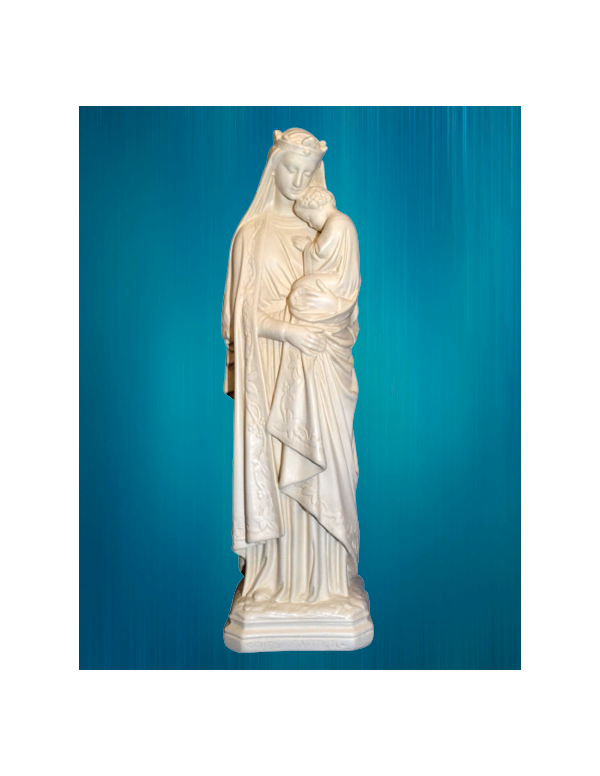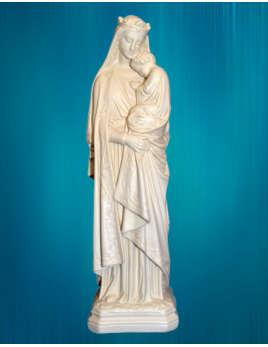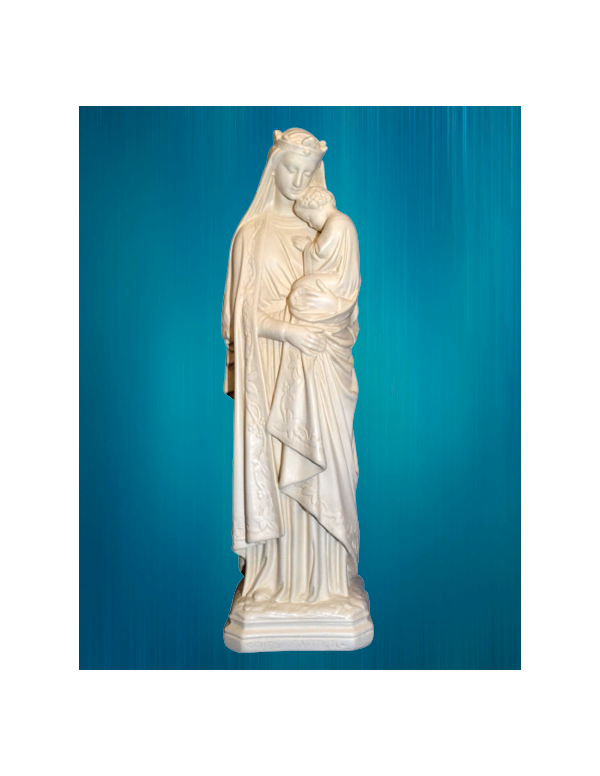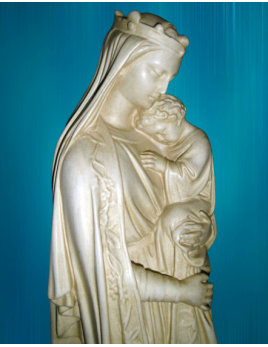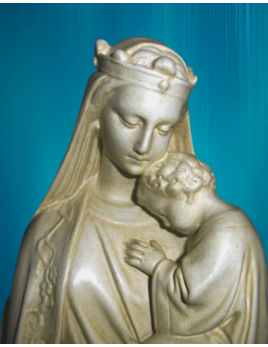 Statue Our Lady of Wisdom 30cm and 42cm
Statue of Our Lady of Wisdom 30cm (11,8 inches) and 42cm (16,5 inches)
Livraison sous 3 semaines
Beautiful statue of Our Lady of Wisdom made in France.
This statue is a reproduction of the wooden statue reportedly sculpted by Saint Louis-Marie of Grignon himself around the 1700's and which is currently in the house where he was born in Montfort sur Meu, France.
For the interior : plaster with an ivory patina composed of natural wax and pigments.
For the exterior : reconstituted stone tinted off-white.
Delivery can take up to 3 weeks.
Several sizes available.