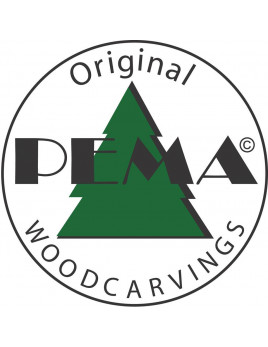 Painted wooden statue -Fatima Immaculate heart of Mary
Painted wooden statue of Our Lady of Fatima Immaculate heart of Mary
Magnificent maple wood statue hand sculpted ans hand painted with oil paints and gilded edges, by the artisans of Val Gardena in Italy.
This statue is of high quality and finesse.
Each piece is unique and has a certificat of authenticity from Pema who have been specialists in wood sculpture for decades.
15 cm (5,9 in) or 24 cm (9,4 in)